We are now starting in RFD. November 3, at 8: Keeping track of all those quests, looking up the details and figuring out where to go and what to do can become a drag. Close to the ground, you feel like you are moving faster. Finding cultural armor that isn't over priced is a bitch but that's all good because I am simply working on my smithing to get around that Yeah this Iksar suck exp penalty.

Pussykat. Age: 25. I'm a fun beautiful blonde kinky Latina, I know and love how to please a man, always open to new things, if your interested in a good time contact me
Vanilla WoW Grinding Guide (35-60)
It's a rule, trust me. This concept can easily be applied to trading cooldowns in WoW PvP. If the party starts battling groups normally in the spiral, glutton could show up, and someone could get his aggro or he's pulled by a mob , and that would cause a wipe. So after a year of soul-searching, I found my heart's desire to become a Knight of Everquest. There is no way that the penalty is needed considering Iksars pay the same for arguably better racial bonuses and Ogre's pay less for better stats and an also useful racial bonus. So it's nice to be unique in that aspect World drop Main Hand restoration shaman:

Fleurette. Age: 21. Dear Gentlemen
Vircy, 39 Paladin PvP By Niray58 - World of Warcraft Movies
Annoying, yes -- but you can still taunt while stunned and I don't recall offhand losing aggro while tanking specifically due to being stunned, not often enough if so to be memorable at least. I've played a vah shir bard, and even low level selos feels like you're moving slower than a gnome does just running around at level 1. Back in the days there was one level 60 SK. Sadly, the near models and animations destroyed my orginal reasons for liking said races. You have to win a gold ticket good luck on that one and turn in in for a random prize and hope like hell you get the prize you want. Enchants can be found for cheap, at times.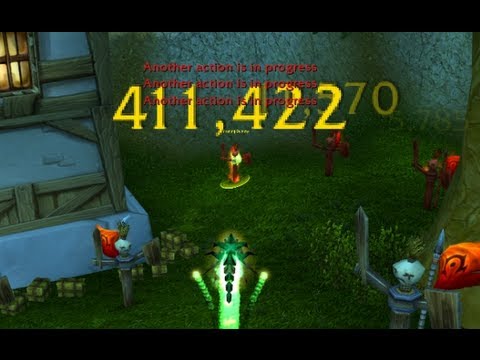 I have a very convenient shrink item and its still a pain in the ass to shrink him all the time in closed areas. Finally went with Iksar, since they are so much better looking race than "english teeth from hell" ogres, totally having a blast with Voov. Besides, it makes listening to the Shaft themesong while raiding so incredibly amusing. Joining a dungeon team will result in fast XP and is a good way to go. Immunity from frontal stun from melee blows is something I take for granted until I play one o' the lesser races, then OMG I'm glad I don't have to put up with that nonsense. I tired of him really quick though.